Welcome To Acade Digital
Acade Digital is a proficient web design and development and software solution company based in Noida, one of the greatest corporate hubs of India. We endow with all-inclusive web design, development and Internet marketing services — from easy and simple, brochure web sites to refined and sophisticated enterprise mega-sites. We proffer a wide array of services to get in touch with your targeted spectators and carve up your priceless information focusing on holding on to your customers for a long term.
We've the proven knowledge and expertise in designing website that achieve something incredible by bringing in enquiries, which produce sales, promotes your name in the industry and is a positive feature to your business. As a website design company we put forward a full-circle loom in website design & web development where the real web designing endeavour covers. Our website designing services wrap up tactical and calculated planning, business intelligence, application development, product/service endorsement & solution maintenance.
Acade Digital is very responsive. They used the time difference between us to their advantage and created a very interactive working relationship. They took the time to understand the requirements for the job and continually adjusted the work according to my inputs. I am very happy with their help, and I look forward working with them on my next project.

Mr. Bertrand Diby
Professional, Commitment, Creativity, Communication, Content and Pricing are just a few great attributes your company delivered on as promised. It has been a pleasure working with Acade Digital over the past couple years to showcase my agency and we will certainly be recommending your site development expertise to anyone interested in a successful web presence.

Mr. Andi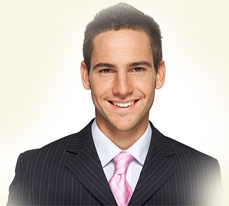 Working with Acade Digital has been a pleasure, their skilled team is able to transform any idea into reality. Our project was completed fast and without problems.

Mr. ALEXUS
Copyright © 2016, Acade Digital Pvt. Ltd. All rights reserved.